Online Courses for Architects and Engineers of the Future
Learn to use the best design, modeling and rendering software used for architecture and civil engineering. Expand your technical skills and offer your customers cutting edge projects. Follow our courses online whenever and wherever you want!
GoPillar Academy Presents:
The New
premium membership
Unlimited access to all our course
anytime, anywhere
DISCOVER ALL THE ADVANTAGES
ENROLL BY 31/01/2022 TO ACCESS A SPECIAL LAUCH PRICE
50 CAD Blocks / month free
7 days free trial
150€
/ year
first 12 months
100 CAD Blocks / month free
7 days free trial
BIM
BIM is a cutting-edge design method which minimizes errors and maximizes efficiency. For these reasons it will be increasingly adopted in the future. Meet our professional BIM Courses based on best-seller softwares as Revit or Archicad.
Take a Look chevron_right
Watch the lesson where and when you want
You can watch the lessons from any type of device from the comfort of your home. Unlike other e-learning platforms, our courses are on-demand so you can access your course whenever you want, you can stop a lesson and start seeing it again when you have time. Our lessons can be downloaded, so you can follow them both online from the GoPillar Academy website, and without internet connection directly from your PC.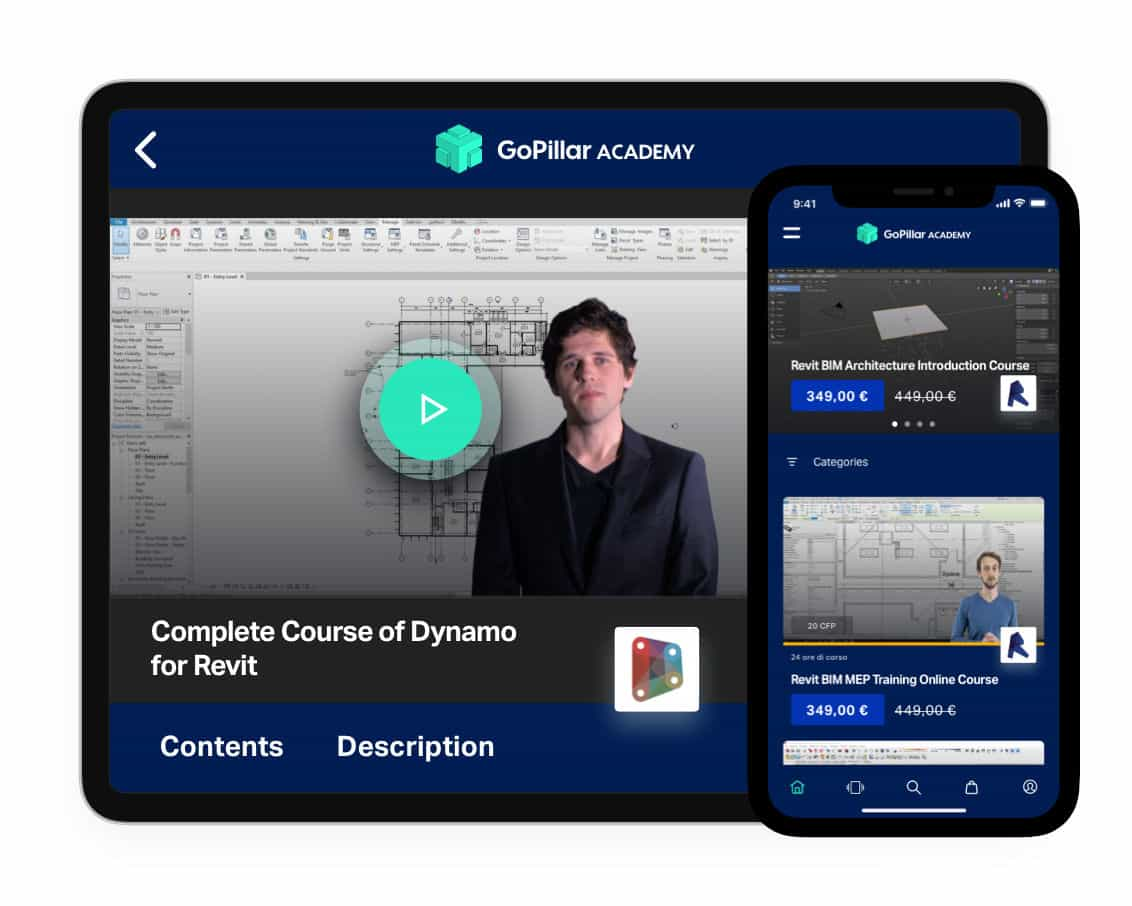 Unlimited Support with study groups
We only choose teachers who have enormous experience and both practical and theoretical knowledge of software. These are established professionals with experience in both teaching and practicing the profession, ready to transfer their field experience to the students. Furthermore, by purchasing one of our courses, you will be able to access our Facebook Community, where you can ask questions and interact with the teachers and other GoPillar Academy students.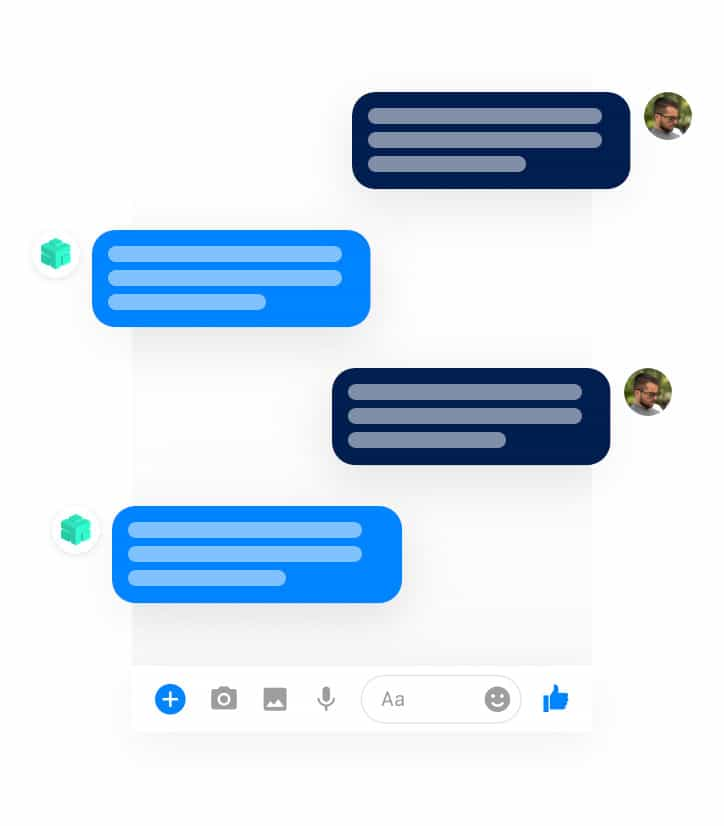 Get Certified
Successfully complete one of our courses to get the GoPillar Academy certificate. Expand your curriculum by adding GoPillar Academy certificates to your CV, certifying your professional skills in the most requested subjects by international design firms, construction companies and real estate developers.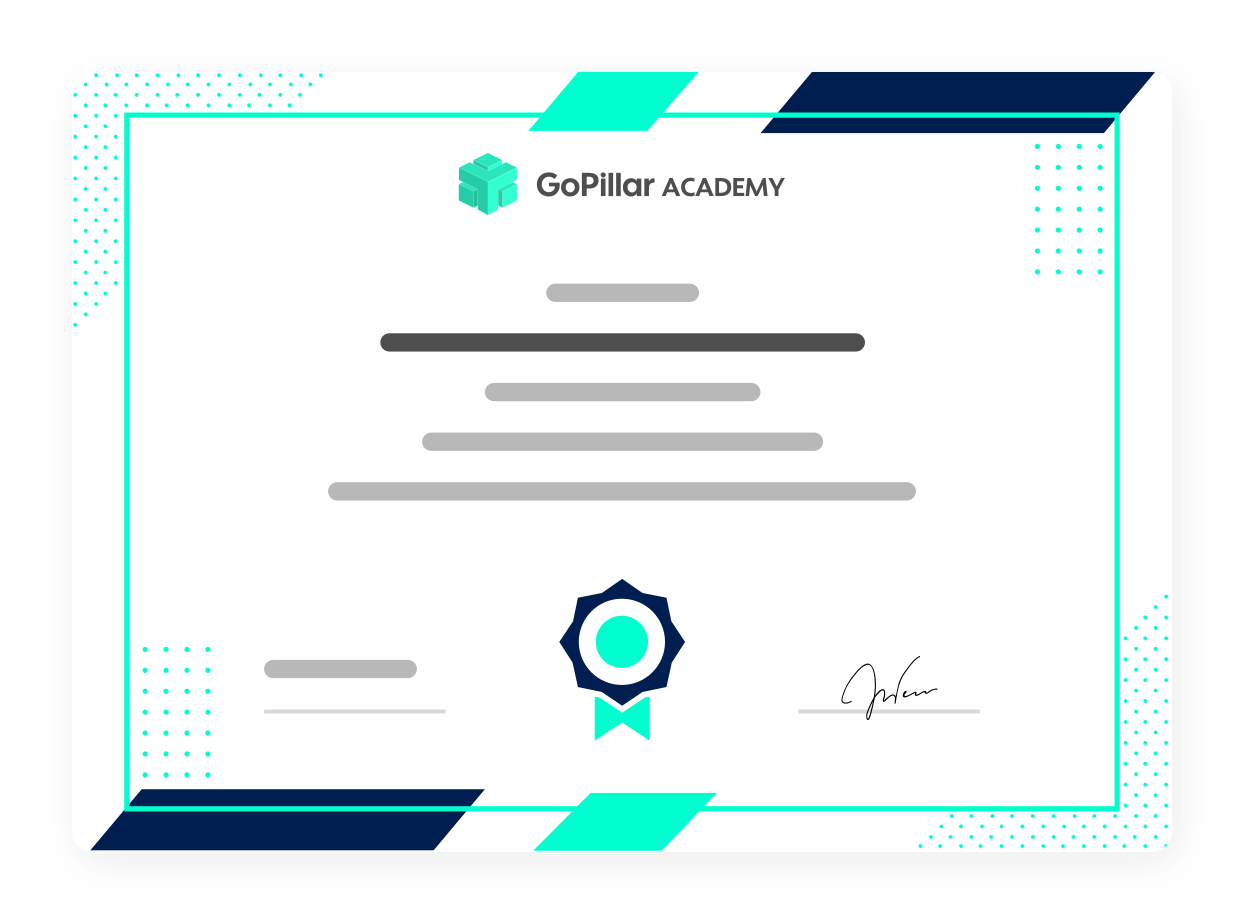 Every month thousands of professionals improve their skills on the GoPillar Academy
5.0 out of 5.0 based on more than 200 reviews
The Teachers of Gopillar Academy