Revit BIM + Revit MEP Complete Course
Teacher: Ramo Khem fiber_manual_record BIM Instructor at UCLA Extension
Teacher: Taco Pover fiber_manual_record BIM Manager
Final Certification
Unlimited support
Unlimited access
Revit MEP Complete Course
file_download
Course Materials
play_circle_outline
Lesson 1 - Download and installation of Revit 2021
play_circle_outline
Lesson 2 - Interface
play_circle_outline
Lesson 3 - View and navigation
play_circle_outline
Lesson 4 - Project browser
play_circle_outline
Lesson 5 - Selection and parameters
play_circle_outline
Lesson 6 - Category overrides
play_circle_outline
Lesson 7 - Keyboard shortcuts and modify
question_answer
Section 1 - Final Test
play_circle_outline
Lesson 8 - Linking and copy monitor
play_circle_outline
Lesson 9 - Creating views
play_circle_outline
Lesson 10 - Creating view templates
play_circle_outline
Lesson 11 - Creating arch views
play_circle_outline
Lesson 12 - Creating spaces
play_circle_outline
Lesson 13 - Worksharing
question_answer
Section 2 - Final Test
play_circle_outline
Lesson 14 - Loading families
play_circle_outline
Lesson 15 - Placing families
play_circle_outline
Lesson 16 - Placing air terminals
play_circle_outline
Lesson 17 - Placing ducts
play_circle_outline
Lesson 18 - Creating duct types
play_circle_outline
Lesson 19 - Creating pipe types
play_circle_outline
Lesson 20 - Accessories and cable tray types
play_circle_outline
Lesson 21 - Electrical categories
play_circle_outline
Lesson 22 - Schedules
question_answer
Section 3 - Final Test
play_circle_outline
Lesson 23 - Create system type and filters
play_circle_outline
Lesson 24 - More filters
play_circle_outline
Lesson 25 - Shared parameters
question_answer
Section 4 - Final Test
play_circle_outline
Lesson 26 - Loading and placing fixtures
play_circle_outline
Lesson 27 - Create electrical circuits
play_circle_outline
Lesson 28 - Create panel schedule (1)
play_circle_outline
Lesson 29 - Create panel schedule (2)
play_circle_outline
Lesson 30 - Lighting fixtures calculations
question_answer
Section 5 - Final Test
play_circle_outline
Lesson 31 - Duct networks layouts
play_circle_outline
Lesson 32 - Air terminals in reflected ceiling plans
play_circle_outline
Lesson 33 - Fan coil unit and grouping
play_circle_outline
Lesson 34 - Plumbing fixtures and sanitary pipes (1)
play_circle_outline
Lesson 35 - Plumbing fixtures and sanitary pipes (2)
question_answer
Section 6 - Final Test
play_circle_outline
Lesson 36 - Warnings and errors
play_circle_outline
Lesson 37 - Interference checking
question_answer
Section 7 - Final Test
play_circle_outline
Lesson 38 - Setting up sheets (1)
play_circle_outline
lesson 39 - Setting up sheets (2)
play_circle_outline
Lesson 40 - Setting up sheets (3)
question_answer
Section 8 - Final Test
play_circle_outline
Lesson 41 - Annotations
play_circle_outline
Lesson 42 - Create tag
play_circle_outline
Lesson 43 - Create electrical tag
play_circle_outline
Lesson 44 - Create mechanical tag
play_circle_outline
Lesson 45 - Drafting views and legends
question_answer
Section 9 - Final Test
play_circle_outline
Lesson 46 - Printing and exporting IFC
play_circle_outline
Conclusions
question_answer
Section 10 - Final Test
Revit BIM Architecture Complete Course
file_download
Course Materials
play_circle_outline
Introduction
play_circle_outline
Lesson 1 - Launching Revit, Commands & Shortcuts
play_circle_outline
Lesson 2 - Configuration & Sensitivity
play_circle_outline
Lesson 3 - Navigation, Selection & Multiple Windows
play_circle_outline
Lesson 4 - Global Options & Templates
play_circle_outline
Lesson 5 - Workshare
play_circle_outline
Lesson 6 - Project Data & Levels
play_circle_outline
Lesson 7 - Walls & Dimensions
play_circle_outline
Lesson 8 - Custom Walls & Grids
play_circle_outline
Lesson 9 - Interior Walls, Store Front & Modify Tools
play_circle_outline
Lesson 10 - Doors, Windows & Modify
play_circle_outline
Lesson 11 - Circulation & Paste to Views
play_circle_outline
Lesson 12 - Slab, Deck & Shaft Openings
play_circle_outline
Lesson 13 - Ceiling Systems & View Range
question_answer
Basic Level - Final Test
play_circle_outline
Lesson 14 - Elevations, Sections & Cameras
play_circle_outline
Lesson 15 - Kitchenette
play_circle_outline
Lesson 16 - Restrooms
play_circle_outline
Lesson 17 - Classroom & Ceiling Fixture
play_circle_outline
Lesson 18 - Hip Roof
play_circle_outline
Lesson 19 - Gable, Flat & Design Options
play_circle_outline
Lesson 20 - Curtain Walls
play_circle_outline
Lesson 21 - Room Tag & Door Tag
play_circle_outline
Lesson 22 - Schedule, TakeOff & Table Appearance
play_circle_outline
Lesson 23 - Toposurface, Site Components & Parking
play_circle_outline
Lesson 24 - Exterior Lighting, Sun Path and Rendering
play_circle_outline
Lesson 25 - Section Render & Material Adjustment
play_circle_outline
Lesson 26 - Render Dialogue
play_circle_outline
Lesson 27 - Interior Rendering
play_circle_outline
Lesson 28 - Cloud Render & Walk-Throughs
question_answer
Intermediate Level - Final Test
play_circle_outline
Lesson 29 - Graphic Display & Override
play_circle_outline
Lesson 30 - Materials
play_circle_outline
Lesson 31 - Selection Set
play_circle_outline
Lesson 32 - Displaced Elements
play_circle_outline
Lesson 33 - Contract Documents
play_circle_outline
Lesson 34 - Presentation Board
play_circle_outline
Lesson 35 - Project Location and Markers
play_circle_outline
Lesson 36 - Linking Files
play_circle_outline
Lesson 37 - Parametric Family
play_circle_outline
Lesson 38 - Nested Family
question_answer
Advanced Level - Final Test
Enroll to this course
The course teaches how to design with the Building Information Modeling (BIM) method through Autodesk Revit.
The BIM method - or the digital representation of physical and functional characteristics of a facility - is a cutting-edge design method, which minimizes errors and maximizes efficiency.
For these reasons it will be increasingly adopted in the future. The USA, UK and Northern Europe have already adopted it since many years, and it will grow to play an even more crucial role in building documentation in the future.
Autodesk provides Revit software, which contains CAD and BIM design. It is designed to meet the needs of architects, mechanical, electrical or hydraulic (MEP) engineers, structural engineers and construction professionals.
The first part of this course focuses on Autodesk Revit and consists of three packages - basic, intermediate and advanced. The course's aim is to explain all the major features of the Revit software on a deeper level through detailed video courses. This course welcomes both first-time users of the software and those already familiar but want to learn more.
The second part addresses the Revit MEP (Mechanical, Electrical and Hydraulic Systems) discipline; this module demonstrates how to design an entire plant through building engineering (via management of spaces, ducts, fittings, unions, drains, etc.) and to process advanced calculations and parameters.
Everyone who wishes to learn how to design with Building Information Modeling at an advanced level should purchase this course. In turn, you will be able to minimize errors and speed up processes, whether you are starting from scratch or already have a basic knowledge of Revit software.
The course is registered using Revit 2020.
The course also includes the registration to a dedicated Facebook group for any clarifications, questions or insights to be discussed with the teacher.
When does the course start?

Once purchased, the course will be immediately available on your account! You will decide when to start the course and all lessons will be available on your account for 5 years.

How does the course take place?

The course consists of pre-recorded video lessons that you can watch at any time and from any device. The lessons will be available on your account for 5 years!

Where can I find a trial lesson?

You can get a free trial lesson of the course by sending an email to admin@gopillar.com

Where can I find a lesson plan?

You can get the detailed lesson plan of the course by sending an email to admin@gopillar.com

Will I get a certificate at the end of the course?

Yes sure. At the end of the course, you will automatically receive the GoPillar Academy certificate of participation, which you can add to your curriculum or Linkedin profile.

Do the lessons have an expiration date?

Once you enroll in the course, you will have unlimited access to all the video lessons for 5 years, you can view them at any time, as many times as you want and from any device.

Will I be able to interact with the teacher during the course?

Absolutely yes, we have created a special Facebook group called GoPillar Academy English that is moderated by our teachers. Anyone who has purchased at least one of our courses can register to the group to ask questions and request clarifications.

Where does the course take place?

Our video courses take place entirely online, so you can enjoy them directly from your home! All our courses, in fact, consist of pre-recorded video lessons that you can watch at any time and from any device.

Who can I contact if I have questions or need support?

For any information, contact us sending an email to admin@gopillar.com or through the chat that you find here at the bottom right. Furthermore, once you have purchased one of our courses, you will have access to our support group on FB, where you can interact with all the GoPillar Academy teachers.

How can I enroll to the course?

You can enroll to the course directly from this page, by clicking on the "Enroll" button and entering your data to create an account and the data of any credit card, prepaid card or PayPal account for the payment of the registration fee.

What payment methods do you accept?

GoPillar Academy Subscription can be paid with any credit card, prepaid card or PayPal account.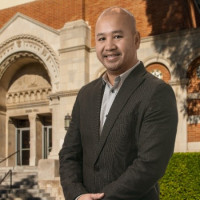 Ramo Khem
BIM Instructor at UCLA Extension
Ramo Khem is an US architect graduated with full marks from the University of Hawaii at Manoa. After his degree he took a specialization master to become a BIM Certified Professional at the University of Washington. For over fifteen years, he has worked for different disciplines, with the responsibility of conceptualizing, planning, and implementing Revit models for MEP systems, Architectural designs and Construction Management.  In addition, he worked closely with construction teams to oversee contract-related BIM requirements for projects, which includes requirements of schedule, trade coordination (clash detection) and asset data requirements for system model objects. He currently works as a solution manager with BIM focus at Herzog Contracting Corp. in Long Beach, CA. He also hold a position as BIM Instructor as UCLA Extension, the professional continuing education division of UCLA.
View More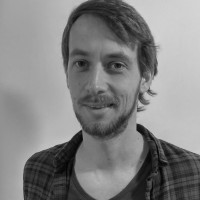 Taco Pover
BIM Manager
Taco Pover is a BIM manager for Ingenieursburo Linssen; an engineering company in the Netherlands. He has been working with Revit for more than 10 years. Taco started his career as an electrician on site, but soon found out that his passion was computer aided design. From there on out he started learning Autocad and the mechanical and plumbing side of design after which Revit made its entry. One of his personal projects is creating and maintaining a custom Dynamo package called 'MEPover' that focuses on Dynamo nodes for MEP design. Another personal project is using Unreal Engine to bring Revit models into Unreal Engine for creating visuals and interactive walkthroughs.
View More